Cisco
Cisco's router and network products are network equipment that can be used in a variety of network environments. A variety of features, scalability, port speeds, and interfaces from 1G-100G are supported, as well as a choice of legacy legacy, cloud mode or full fabric control mode according to your needs.
LAN Access
Network management is simplified with enhanced security.
Catalyst 9200 / Catalyst 9300 / Catalyst 9400 / Catalyst 1000
LAN Compact
Scale your deployment with flexible, compact switches.
Catalyst 1000 / Catalyst Digital Building / Catalyst 3560-CX
LAN Core and Distribution
Choose a campus solution with high levels of resiliency, scalability, and service.
Catalyst 9600 / Catalyst 9500 / Catalyst 9400
Data Center
Meet the next-generation data center.
Nexus 9000 / Nexus 7000 / Nexus 3550
CISCO SD-WAN
Cisco SD-WAN provides WAN for a variety of connections such as MPLS, Internet, 4G LTE, and more, greatly improving user experience and agility. You can also securely connect users and applications to protect all data from the edge to the cloud.
Automated WAN Security
It is a controller-based WAN solution with agile and strong security functions in the existing WAN with complicated operation.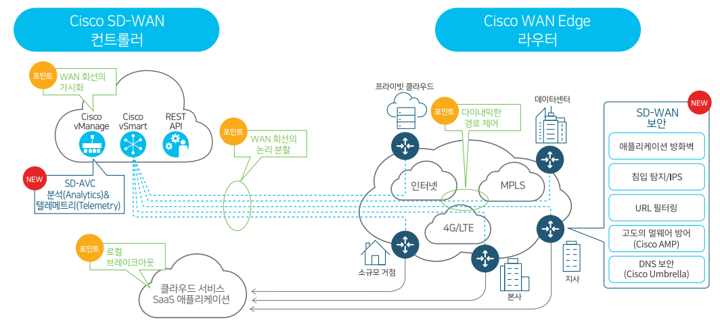 Optimize application performance
Design a global network that ensures that critical enterprise applications always maintain the highest service level agreements (SLAs) and optimized performance, even in the event of a network failure. Even in the event of network failure, critical enterprise applications are always Design global networks with high service level agreements (SLAs) and optimized performance.
Safe DIA(DIRECT INTERNET ACCESS)
Direct access from the branch provides effective and cost-effective Internet access.
Branch multi-cloud access
Seamlessly connect users to cloud applications and infrastructure with unified visibility and management.
Regional Hub Multi-Cloud Access
Simplify multi-cloud adoption for regional co-location facilities close to all major SaaS and public cloud providers.
Alcatel
Now more than ever before, you can keep your office, branch, and data center networks organically connected to each other. Find the switch that's right for you, with higher speeds, PoE capabilities, and more.
Chassis Switch
The OmniSwitch 9900 is an SDN-enabled, high-capacity, modular Ethernet LAN switch that has been thoroughly tested in enterprise, service provider, and data center environments.
OmniSwitch 9900
Fixed Switch
An easy-to-manage, fixed-configuration GigE stackable LAN switch designed for small businesses.
OmniSwitch 6350
---
An easy-to-manage edge solution for secure, environmentally-friendly, high-availability campus OmniSwitch 6450 networks running multiple devices.
OmniSwitch 6450
---
With multi-gigabit ports for IEEE 802.11ac devices, 10GigE uplinks and 20GigE stacking capabilities, it is the ideal solution for next-generation networks.
OmniSwitch 6560
---
Designed for the most demanding converged networks. High-density unified access switches with Smart Analytics capabilities in a small form factor.
OmniSwitch 6860
---
It is a compact, high-density switch as a top of rack and data center switch. There are 10GigE, 25GigE, 40GigE and 100GigE options.
OmniSwitch 6900
Digital Age Networking (DAN) is the latest in mobility, data analysis, cloud, and IoT in line with the digital age. An optimal infrastructure solution that automates the technology and connectivity of various applications and users.
ALE Autonomous Network Architecture provides automated service provisioning between users, devices and applications, and maintains the network by automating moves, additions, and changes. and reduce operational time and effort to ensure a robust network infrastructure.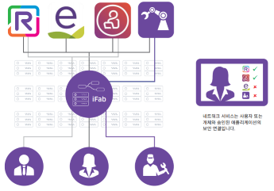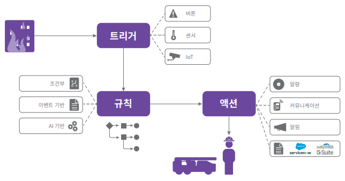 Juniper
Juniper is a leader in wired access with a broad range of hardware platforms powered by cloud and Mist AI. EX Series switches make it easy to set up and manage network fabrics, apply strong policies, scale cost-effectively, and solve difficult-to-identify problems such as misconfigured VLANs and bad cables.
Distributed Core Switch
It provides a programmable, flexible and highly scalable foundation for mission-critical applications.
EX9200
---
Delivering compact, programmable, scalable core and aggregation devices to the enterprise environment, reducing cost and complexity while providing carrier-grade reliability.
EX9250
---
It provides a compact, highly scalable, high-performance 10GbE solution for enterprise campus distributed deployments and low-density data center ToP environments.
EX4600
---
It provides a compact and highly scalable solution for medium to large and large enterprise campus distributed deployments.
EX4650
Access Switch
A power- and cost-effective, compact solution for low-density branch offices and enterprise workgroups.
EX2300-C / EX2300
---
A cost-effective solution for today's most demanding converged data, voice and video enterprise access networks.
EX3400
---
A compact, fixed-configuration platform that meets a variety of high-performance campus and data center access needs.
EX4300
---
Cloud-enabled AI-based access switching platform with advanced security features for high-performance gampers deployments.
EX4400
---
A compact 1RU high-density solution for small network environments with limited space, power, and budget.
EX2300 Multi Gigabit
---
High-performance access switches for advanced branch or campus deployments.
EX4300 Multi Gigabit
---
AI-powered, cloud-enabled access switching platform with flow-based telemetry and advanced security for high-performance campus deployments.
EX4400 Multi Gigabit
Juniper Automation
By simplifying the transition from operations to results, you can improve the experience of your network and the users connected through it.
Network automation is a Reduce configuration errors for a more predictable and reliable network by simplifying your team's planning, design, and operations. This optimizes end-user satisfaction and Maximize user efficiency.
In order to proactively respond to business requirements, it can be used at all stages of the service lifecycle, from Day 0 to Day 2 and beyond. all You need to automate your network. To this end, Juniper has made automation a cornerstone of everything we do.
Juniper's Comprehensive Automation Solutions From operators managing WAN services to engineers delivering business-critical Wi-Fi, the product suite provides the convenience, scalability, cost savings and assurance you need. provide.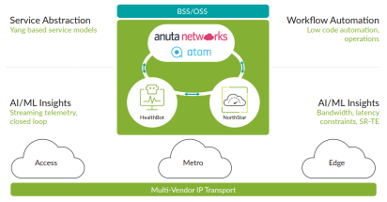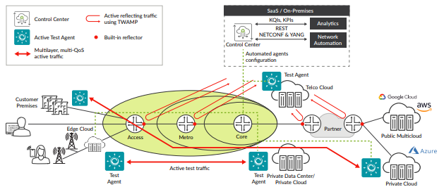 F5
As a global leader in ADN (Application Delivery Network), F5 Networks is focused on ensuring an outstanding digital environment such as security, reliability, and acceleration of applications, whether they are business-related or service-related applications.
Full proxy means full power
BIG-IP LTM is a full proxy, allowing you to inspect, manage, and report on application traffic to and from your network. BIG-IP LTM provides fine-grained control over application traffic, from basic load balancing to complex traffic management decisions based on client, server, or application state.
Blazing fast SSL
BIG-IP LTM's SSL capabilities enable cost-effective protection of end-to-end user experiences by encrypting everything from client to server. It also scales as needed and potentially absorbs DDoS attacks. BIG-IP LTM includes the required level of inspection to block bad traffic and allow good traffic to pass through.
TCP Optimization
A highly optimized TCP/IP stack, TCP Express combines TCP/IP technology and the latest RFC enhancements with extensions to minimize the impact of congestion and packet loss and recovery. Independent testing tools and customer experience show that TCP Express provides users with up to 2x performance improvement and 4x bandwidth efficiency improvement.
Performance optimization
BIG-IP LTM can optimize the speed and reliability of applications through the network and application layers. BIG-IP LTM dramatically improves page load times by using real-time protocol and traffic management decisions based on application and server health, extensive connection management, TCP and content offload.
Programmability
BIG-IP LTM is programmable, so you can use iRules, F5's event-driven scripting language, to gain and control the visibility BIG-IP LTM provides. From zero-day attacks to replicating specific application requests or handling custom application protocols, iRules can adapt to application delivery challenges in any environment.
Scale and Speed
With BIG-IP LTM, you get a sophisticated, enterprise-grade load balancer. You also get ScaleN technology, which provides fine-grained Layer 7 control, SSL offload and acceleration, and on-demand scaling.
SSL ACCELERATION
Offloads SSL encryption from data center servers and frees resources to boost app performance.
REAL-TIME ANALYTICS
See response time and traffic surges. Quickly get to the source of app performance issues.
FULL ELASTICITY
Provides clustering, virtualization, and on-demand scaling.
STRONG SECURITY
Detects DDoS attacks and routes the connections away from critical servers.
AVAILABILITY
Maintain application availability by influencing traffic in real-time and understanding applications, protocols, and networks.
Piolink
PIOLINK solves the traffic overload on the server and delivers applications to service users reliably without interruption. With high availability, performance, and scalability, it is ideal for on-premises data centers and public cloud infrastructure environments.
Guaranteed Service Availability
PAS-K provides various load balancing and high availability features. In particular, it protects the server by appropriately controlling traffic in a traffic congestion situation that exceeds the service capacity of the server, and reuses multiple connections instead of the server to provide stable service to users as well as service stability.
Guaranteed quality of service experience
It supports a variety of advanced acceleration features to improve application delivery efficiency. By reducing the load on server resources, it improves resource efficiency and improves service quality. PAS-K supports advanced acceleration features such as memory caching, compression, FEO and SSL offloading.
Obtain security function confirmation
When a national or public institution introduces network equipment, only products that have obtained pre-certification, such as CC certification or security function confirmation, should be introduced. PIOLINK PAS-K has received both CC certification and security function confirmation.
Maximize the effect of building cloud infrastructure
When configuring SDDC and cloud data centers, REST-API and ANSIBLE are supported to set/monitor PAS-K in other solutions. As a software ADC, PAS-KS supports a variety of hypervisors and cloud platforms.
Radware
Alteon is Radware's next-generation application delivery controller (ADC) and the only network load balancer that guarantees application SLAs. It provides advanced end-to-end local and global load balancing capabilities for all web, cloud and mobile-based applications.
Alteon – Guaranteed Application SLA
Radware's Alteon load balancer provides proactive SLA management with continuous monitoring of real user transactions, visibility through robust reporting, and web optimization through FastView. Alteon provides network load balancing for all web, cloud and mobile based applications.
Application SLA Assurance
Load balancing with fault isolation, per vC per application and service, ADC-VX, Alteon Virtual Appliance (VA), Alteon VA for NFV, and the ability to scale up or out while maintaining performance in cloud environment form factors
Application SLA Monitoring
Real-time monitoring, proactive SLA management and assurance with agentless application performance monitoring (APM)
Web Performance Optimization
FastView web performance optimization improves web page performance by up to 40% on any end-user device and on any browser
Layered Security Architeture
Network load balancing to protect applications and infrastructure from cyberattacks with accurate attack detection and DoS signaling at the perimeter or in the cloud with Radware's Attack Mission System (AMS)
AhnLab
The benchmark of the next-generation network security platform!
TrusGuard is the optimal next-generation firewall that can safely protect your organization from evolving security threats.
TrusGuard
Next-generation integrated security firewall to protect your network environment
No. 1 domestic security brand
· 20 years of accumulated security know-how and customer trust
Fully reflecting market requirements
Sophisticated Application Control
· Support domestic and overseas applications
· Self-production of application list and partnership with global security companies
· Application specific behavior control
Powerful Performance
· High-performance multi-core use, best-in-class performance
· Optimization of complex function operation
C&C detection and blocking
· Cloud-based support for over 100,000 C&C blacklist signatures
Detect and block C&C server access
IPSEC / SSL VPN
· Supports IPSec VPN/SSL VPN at the same time
· Mobile SSL VPN support
· Embedded terminal interworking SSL VPN support
DDoS
· Equipped with an engine dedicated to responding to DDoS attacks
· Holds 2 domestic patents
Powerful IPS
Supports about 6000 IPS signatures
· Self-production of signatures and partnership with global security companies
· OWASP 10, Web Vulnerability Response
Malware / bot / APT response
MDS/TMS/EPP/ESA Interworking
· Blocking malicious files/URLs/IPs through MDS linkage
· Support integrated log management through TMS linkage
· Device period control through EPP linkage
· SSL VPN access control based on ESA vulnerability check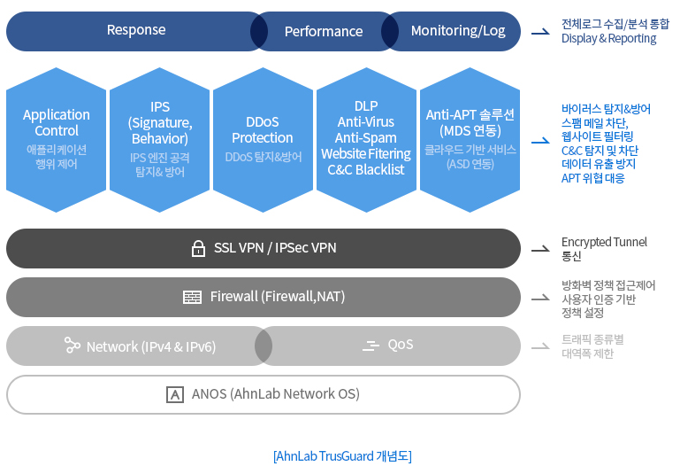 Axgate
AXGATE series is a next-generation firewall that provides various security functions such as VPN, IPS, Anti-DDoS, and Anti-Virus.
Stable with multi-core distributed processing technology It realizes high performance and can introduce a next-generation firewall with specifications that meet the needs of each company with a variety of product lineups.
Muti-Core Parallel Processing
· Parallel processing of individual modules minimizes performance degradation when running multiple functions (firewall, IPS, DDoS, VPN, application control, etc.) simultaneously.
User-Based Access Control
· Control access through user account information and differentially apply security policies for each user group and individual.
Security Zone Based Security Policy
· Gives identity by binding an actual interface rather than a simple IP address group and assigning it to a defined Zone.
· Easy to add/delete/modify security rules by setting policies for each security zone.
Logical Virtualization Function
· Logically virtualized to provide independent firewall and VPN services for each virtual domain with a single device.
IPS
· Provides signature-based rules and supports user-defined rules.
· Intelligent, detects and blocks various external intrusion attacks that are becoming more diverse, and detects modified attack patterns through PCRE.
Application Control
· Detect/control/block at the application level.
· Restrict traffic, packets, and sessions for non-business critical applications.
IPSec VPN
· dCube technology (patented), a proprietary technology, is a WAN channel bonding algorithm that provides high-bandwidth encrypted channels with high stability in conjunction with IPSec VPN, and enhances security through IPSec encryption.
MDS/TMS/EPP/ESA Interworking
· Blocking malicious files/URLs/IPs through MDS linkage
· Support integrated log management through TMS linkage
· Device period control through EPP linkage
· SSL VPN access control based on ESA vulnerability check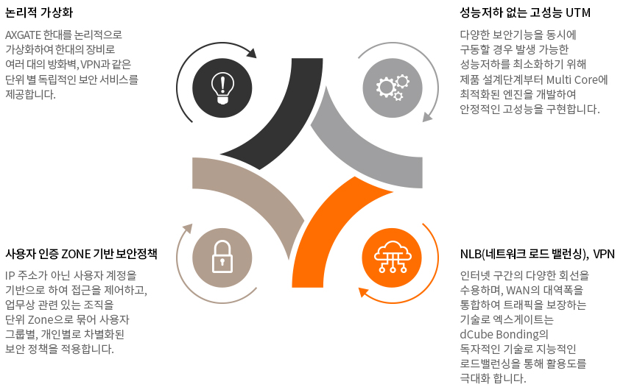 Fortinet
The Fortinet Security Fabric is an industry-leading cybersecurity platform powered by FortiOS with a rich, open ecosystem. Covers the extended digital attack surface and cycle, and supports self-healing security and networking to protect devices, data, and applications.
High-performance Threat Protection
· Block malware attacks hiding in encrypted traffic with industry-leading threat protection and SSL inspection performance
Proven Security Effectiveness
· It is certified by a validator and continuously updates threat intelligence to provide reliable protection from known and unknown attacks
Protect Mission-Critical Applications
Provides scalable segmentation and low latency to reliably secure your network
Continuous risk assessment through automation
· Automated workflows and auditing capabilities to support scarce security staff and ensure compliance at any time
Security Fabric Integration
· Intelligently share threat information for all attack targets, providing rapid and automatic protection
Enterprise-grade security management
· Manage secure assets regardless of location and form factor by providing consistent security policies from a single dashboard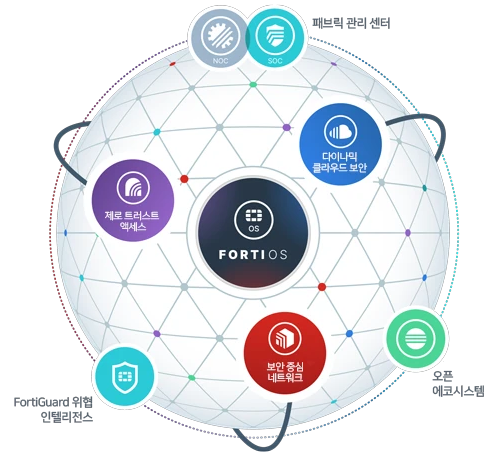 Sophos
Unmatched performance, security and control
Sophos takes an innovative approach to the full spectrum of network security and server and endpoint security. From firewall management to reports, it works with other security systems to provide unprecedented simplicity and ATP (Advanced Threat Protection).
TLS 1.3 Decryption
· Eliminate massive blind spots with fast and effective intelligent TLS inspection.
Deep Packet Inspection
High-performance streaming deep including deep learning and sandbox powered by SophosLabs Intelix, as well as next-generation IPS, web protection and app control Prevent the latest ransomware and attacks with Packet Inspection.
Application Acceleration
· Automatically accelerate SaaS, SD-WAN and cloud traffic such as VoIP, video and other trusted applications, or deploy to Xstream FastPath with your own policies to optimize performance.
Zeo-Day / ML Protection
· Zeo-Day / ML Protection
Cloud Sandbox
· Using next-generation cloud sandbox technology, based on the best of deep learning and Intercept X, provides unparalleled protection against the latest ransomware and zero-day threats such as targeted attacks introduced via phishing, spam or web downloads.
Web Protection
· The Web Protection engine is powered by SophosLabs and includes innovative technologies needed to identify and block the latest web threats.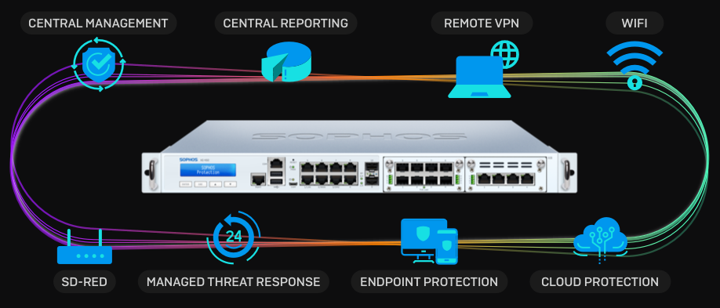 Extended Your Network | Extended Your Protection | Extended Your Team
· Easily and simply extend your network from anywhere with a secure VPN solution, ideal for today's distributed work environment.
· Tight integration with the Sophos ecosystem provides superior visibility, protection and responsiveness.
· Combining Sophos Firewall, Synchronized Security and Sophos Central saves significant time, effort, and resources managing IT security. It's like doubling the size of your team.